COIL STYLE TIBETAN 3 COLOR COPPER AMULET SNAKE RING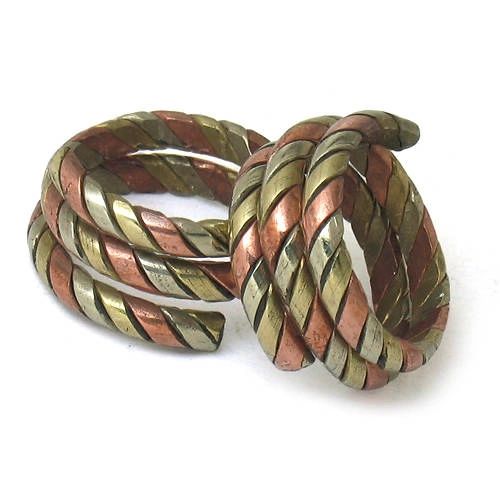 COIL STYLE TIBETAN 3 COLOR COPPER AMULET SNAKE RING
Adjustable, one size fits most. As coil style, the ring can be adjusted to size 10 or 11 easily. However, it is slightly difficult to make it smaller (size 7 or 8).

Material: Tibetan 3-color copper.

Since early times, copper and magnets are believed to be very helpful in relieving arthritis and rheumatic symptoms.White metal, copper, and brass will tarnish without polishing. The best way to treat Tibetan metals is to brush it with a toothbrush with toothpaste. When ring dries, rinse and then apply clear nail polish on the whole surface and this will keep your Tibetan jewelry from anymore tarnishing.
Imperfections may exist due to the handmade nature.


NOTE: Design may vary.

Reviews
Featured Products