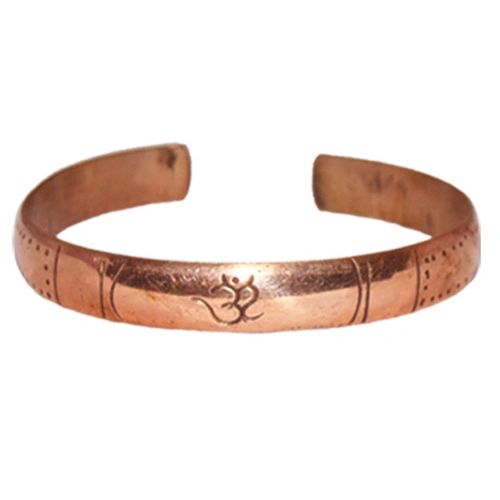 OM SYMBOL TIBETAN COPPER
This bracelet is naturally adjustable, fitting a wide range of wrist sizes.

Think of "Om" as the phonetic spelling and "Aum" as the actual spelling. The sound of "Aum" is the slow, calming chant many associate with the word, is the sound that was made when all of creation came into existence. The essence of the universe and all creation, wrapped up in one unimaginable and indescribable aggregate (for lack of a better term), is known as Brahman. The "Om" represents the four divine states of Brahman - metta (loving kindness), karuna (compassion), mudita (sympathetic joy), and upekkha (equanimity). Brahman is actually a core belief system in both Hinduism and Buddhism, both of which use Om regularly in their daily life.
Reviews
Featured Products