Boho Hippie Om Mandela Tapestry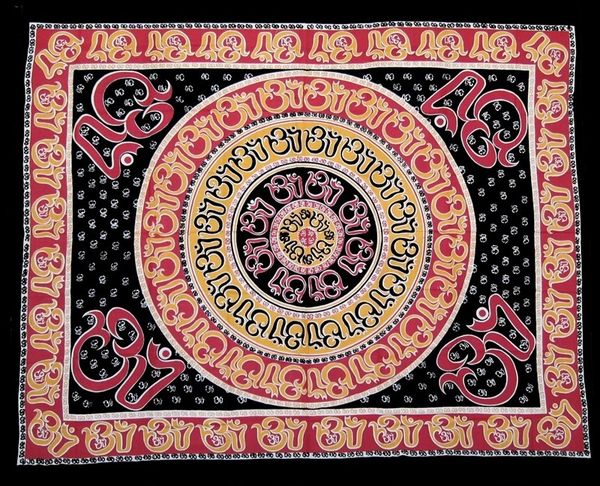 Boho Hippie Om Mandela Tapestry
88 X 104 Inches
Cotton Handloom
The traditional Indian print tapestry is a familiar sight to bohemian hippie spirits of all ages and walks of life! These intricately patterned tapestry wall hangings can turn even the drabbest dorm into a hippie haven, or bring a bit of the boho chic to a tastefully tailored home. There's a reason these tapestries have been around forever–they're an easy and instant favorite!
Aside from looking groovy, these tapestries have a rich history in India, Given the name Tapestry as they are a form of textile art. The slight irregularities are characteristics associated to hand made products and are not to be considered defects. One must keep in mind that human hands created each and every one of these tapestries. We cannot expect our artisans to throw away hours of work because a drop of dye etc . When buying an Indian tapestry or bedspread it is important to appreciate the art of creation behind it, in all of it's imperfection.
There decorative qualities and versatility of tapestries, offer endless possibilities in home decorating. Tapestries and spreads can be used as wall hangings, bedspreads, beach blankets, furniture throws (great for pet lovers), tablecloths, canopy's and much more. We have many crafty customers that purchase our tapestries to create unique clothing, window treatments, custom quilts and more. Some of our tapestries and spreads have matching curtains – door panels and cushion covers for a great ensemble.
The vibrant colorful designs will lift your Boho spirit and sooth your hippie soul.
Reviews
Featured Products